READY
SET
GROW.
We've made treating hair loss as easy as 1,2,3. Products should be easy to use, affordable and actually work!
Personalised hair growth plans
Pill free treatments
Over 20,000 happy patients
Recommended by hair doctors and barbers
Over 90% success and results in 90 days
Prevent hair loss | Stop hair loss | Regrow hair
View Treatment
CHECK MY
ELIGIBILITY

Our products are packed full of amazing active ingredients. We just need to make sure you're suitable.

PERSONALISED
TREATMENT

Our medical team will build a personalised growth plan specifically for you.

DISCREET
DELIVERY

Expert Doctors and Pharmacists to help you along the way. It's time to take control.
WHATS YOUR GAME PLAN?
Effective treatment solutions for every situation
"I have significant hair loss: I am starting to lose hope- I want to stop my hair from falling out and regrow my hair"
View Treatment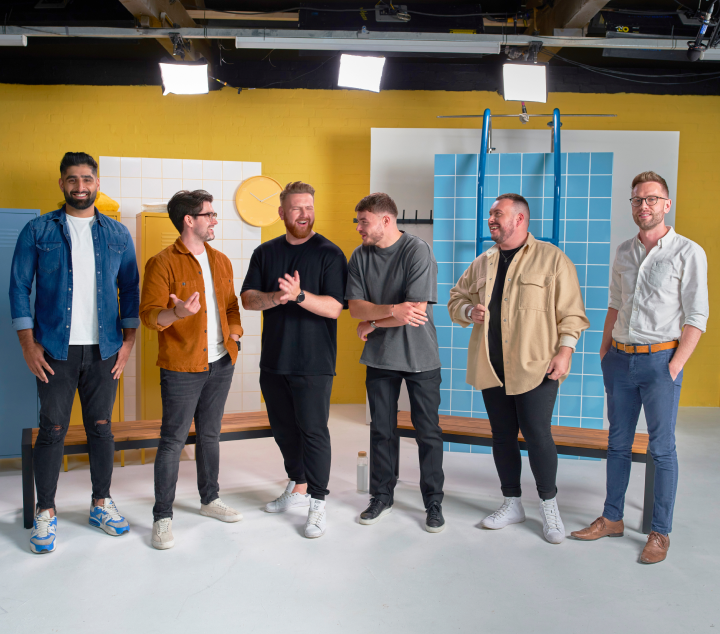 CLINICALLY PROVEN FORMULAS, CREATED BY EXPERTS
Our UK manufactured products have been developed with our hair experts at Juvida Clinics - GHP's The UK's Most Trusted Hair Transplant Clinic.

Trusted by Doctors, Barbers & Trichologists.
Meet our team
THERES SCIENCE IN EVERY STEP
We understand the hair game. Our products help solve your hair problems, not create them.

Non greasy formulations
Naturally derived options
Volumising effects
No Pills, minimise side effects
Growth accelerators
Powerful active ingredients
Discover my option
REAL GUYS, REAL RESULTS, REAL SUCCESS STORIES
We created Dense to make real change. Helping you get your hair back is great.
Hearing you get your confidence back is awesome.
Before & After
Stepping out the shower or by the pool on holidays, you could see my scalp. After only a few months I saw a huge improvement and continuing to have thicker healthier hair. Don't think twice about using dense!

JAMIE ROBINSON, 31, BURNLEY

I was shocked at the result in such little time. If you continually use dense, the results are incredible. I contacted a few clinics abroad and was told I needed a transplant. My friend  recommended Dense. I have my hair back without any surgery and for a fraction of the cost.

JAMES STUART, 26, LEEDS

In the shower every day my hair was coming out, there was hair on the pillow. Every time I ran my hand through my hair it would come out. I was very self-conscious. I was worried if people could see it and my scalp. It's great, I feel like myself again, my confidence has gone up and I don't have to wear caps again

KIRAN SOOKARY, 24, LONDON
See more transformation
KEEP YOUR HEAD
"1 IN 3 PEOPLE IN THE UK FEEL OVERWHELMED BY THEIR BODY IMAGE AND IT HAS AN IMPACT ON THEIR MENTAL HEALTH WITH HAIR LOSS PLAYING A HUGE FACTOR IN THAT.
LET'S END HAIR ANXIETY."
Join the movement
Excellent 4.95 based on 44 reviews

I've been using dense for about 4 months. I wasn't expecting the results I got in such a short time it definitely brought back some more of my confidence.

Tom Millington
Great product, been using for a while now and the results are amazing, my hair has become a lot thicker in areas where it was thinning out and overall looks a lot better! Highly recommend to anyone who's hair is going thin :)

Edward Gorman
I've been using the DENSE product for more than a year. I am really happy and satisfied because these products specially the Dense hair spray made my hair thicker. I would recommend the Dense hair products for everyone (Men and Women) who wants to have thicker hair.

Garileeno Gonzales
Add customer reviews and testimonials to showcase your store's happy customers.

Author's name
I've been using dense for about 4 months. I wasn't expecting the results I got in such a short time it definitely brought back some more of my confidence.

Ryan Allan
ASK THE DOC
Does it work?

All our treatments are scientifically backed to work for 9/10 with results in as little as 90 days with thousands of happy reviews and patients. Read some of our featured stories here.

What's the catch?

There isn't one. You carry on using the products for as long as you want to keep your hair. The treatments are scientifically backed and do work in 9/10 men.

What treatment do I need?

We are hair experts. There isn't a "one fits all" product. Our treatment plans are bespoke which maximise the chances of hair success. Simply fill out the questionnaire and get your personalised treatment plan.

What's different about Dense treatments?

Our products are developed alongside the UK's leading hair care and hair transplant industry experts.

We have created a range of unique treatments that combine topical formulas which allow for less intrusive medication with fewer side effects and revolutionary new everyday products that allow treating hair loss to be as easy and convenient as possible.

All of our products are prescribed in line with the general pharmaceutical council and the MHRA. These are important people that make sure everything that touches your skin is regulated and safe to use.

Can I cancel my plan?

YES. No contracts, no cancellation fees and no call centres. Simply log into your patient portal and follow the steps.